Featured Products
RapidClean Window Cleaning Kit is a commercial grade bucket kit. Use this kit to effectively remove dirt and grime and leave a streak free finish.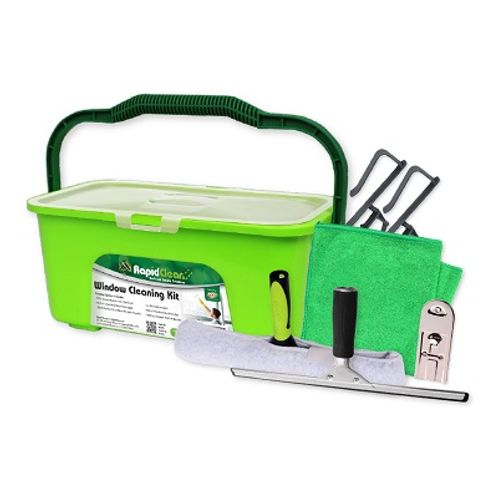 Kit Includes:
1 x 12.5L Bucket with a heavy duty carry handle and clear lid
1 x 35cm Nylon spiked microfibre window washer to remove dirt and grime with ease
1 x 35.5cm Stainless steel squeegee for a streak free clean
1 x 40x40cm Quality all-purpose microfibre cloth
1 x Click scraper with 5 replacement blades
1 x Window bucket clips (pair) suitable for squeegee or washer
There are no featured products.